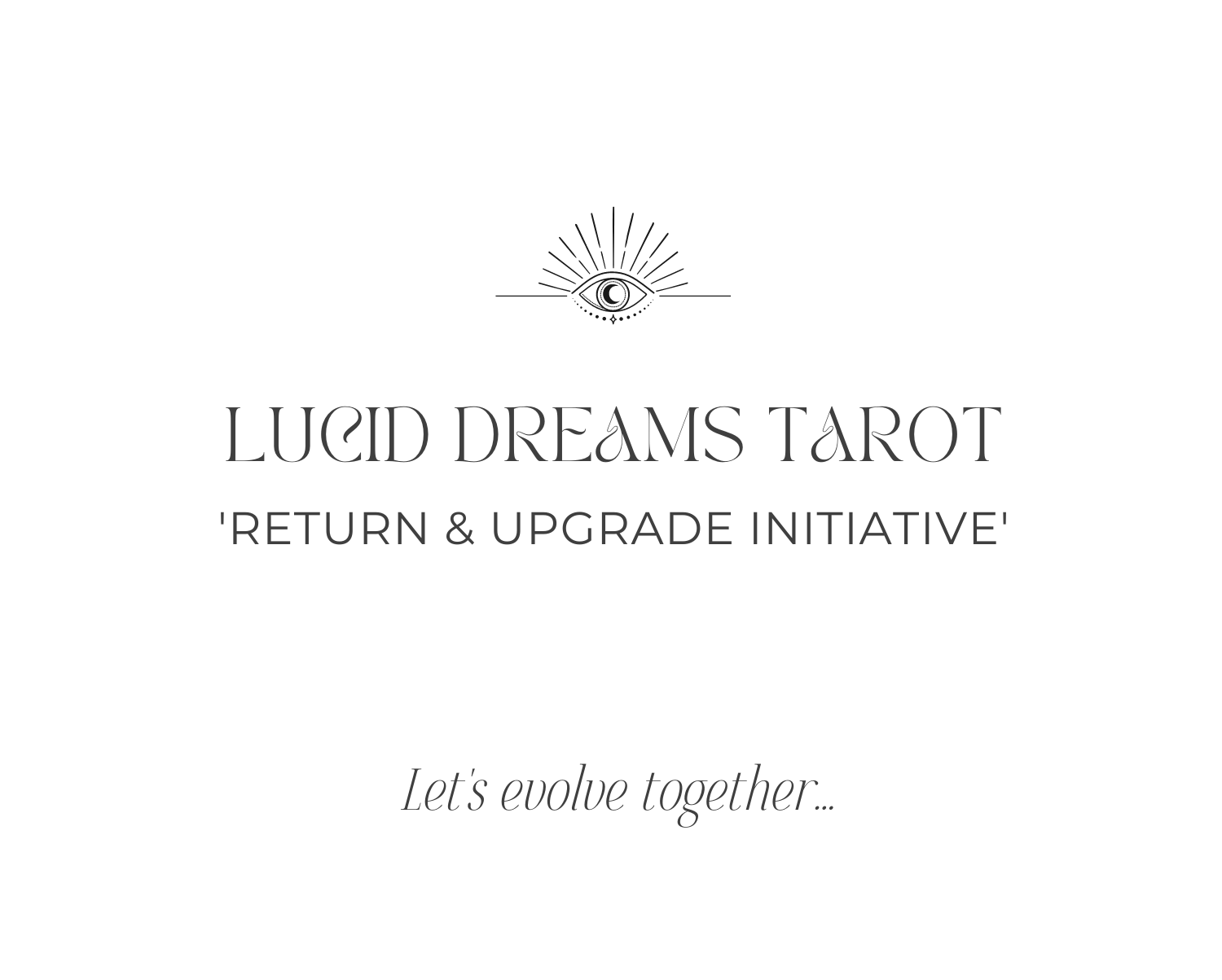 St Soleil was born as a one-woman small starseed of light and inspiration; our team is honoured our community has chosen to grow with us as we continue to grow and evolve ourselves. To give-back and show our ineffable gratitude for your loyalty and love, we've launched a one-of-a-kind 'Upgrade Initiative' to say We See You. We Honour You And Your Journey With Us.
STEP ONE • WHO IS THIS INITIATIVE FOR?
Our Evolve & Upgrade Initiative is exclusivly available to our community who have purchased any of our original editions of Lucid Dreams and desire a:

( A ) Product Upgrade: Wanting to upgrade to the latest Lucid Dreams Edition creative updates, evolved details and / or refined wisdom from our extended pocket guidebook, or

( B ) Spiritual Upgrade: When the time comes, you are ready to progress on from our Lucid Dreams Beginners Edition into the Lucid Dreams Advanced Edition (once launched)
---
STEP TWO • AM I ELIGABLE?

OPTION ONE: A complimentary Edition IV Guidebook upgrade
✓ Your item is an Authentic St Soleil • Lucid Dreams Tarot Deck
✓ You purchased your item through us directly, or a verified Stockist
✓ You currently own a Lucid Dreams Edition I, II or III


OPTION TWO: Exchange & Upgrade to a Newer Edition
✓ Your item is an Authentic St Soleil • Lucid Dreams Tarot Deck
✓ You purchased your item through us directly, or a verified Stockist
✓ Your item is in loving, well-kept condition - gentle signs of use and love are accepted
✓ Your item still has all original, functioning components - such as Card Box, Deck and Guidebook 
✓ You haven't written or made notes in your Guidebook
---
STEP THREE • SUBMIT YOUR REQUEST

Fill out the form below to submit your request, we'll review your submission for approval.
Tips to help us assess faster:
ℹ Ensure either your name or email address is the same as your original order
ℹ For 'Return & Upgrade' Submissions ONLY: Leave any notes or information about signs of wear
ℹ If you purchased from a Stockist, upload a receipt of your original order with them


Submission: Request for Complimentary Guidebook 
Submission: Request for 'Return & Upgrade' to the New Edition
---
What to Expect:
We aim to review submissions within 1-5 days, and will be in touch with you as soon as we're done!
Potential Outcomes:
A. A Unique Code to purchase your complimentary Guidebook with at the checkout
B. Approval for your 'Return & Upgrade' with next steps to send your item to our nearest recieving location
---
• What Are My Options?
We're offering two options for qualified customers. ( 1 ) You can either be gifted the new Ed IV Guidebook, or ( 2 ) send back your Original Lucid Dreams in Exchange for Ed IV Beige or Midnight.

• How Do I Know If I Qualify or Not?
We'll need to verify your original purchase - which can be made via St Soleil Directly, or one of our verified Stockists. If your intention is to exchange your entire bundle, we will ask for a few photos of your deck, so we can ascertain it's quality and ultimately decide if we are able to donate, pass on, or for very 'well-loved' items you will be re-directed to the Guidebook Replacement option.

• How Do I Request A New Guidebook?
We've printed additional Lucid Dreams Edition IV New Extended Guidebooks, so they can be purchased on their own! Fill in the form above on this page, we'll verify your original Lucid Dreams purchase and send you a GIFTCODE to checkout with a complimentarty, Updated Guidebook as our gift to you. Shipping Rates are calculated live at the checkout.

• Can I Exchange My Lucid Dreams For A Different Coloured Edition?
Yes, abolsutley you can swap your original edition for the new Black Midnight Edition.

• What Will Happen to The Original Lucid Dreams I Send Back?
We want to minimise our impact on Mother Earth as much as possible. ( 1 ) All domestic exhchanges via this initiative all be carbon offset (via our Partners at ROUTE), and ( 2 ) by keeping our creations circulating in an extended life cycle as best we can. After your qualified exhange has been approved, we'll assess it's next life cycle journey. Well kept editions will be passed onto someone new within our St Soleil Closed-Loop Initiave, heavily loved Lucid Dreams Decks that still hold value will be passed onto someone new via our Charity Partners at 'Give n' Kind', who will distribute to charities around the USA for others to love & enjoy.


Lucid Dreams Submission Quality Check
★★★★★ • 'Like New' References
Very well kept and cared for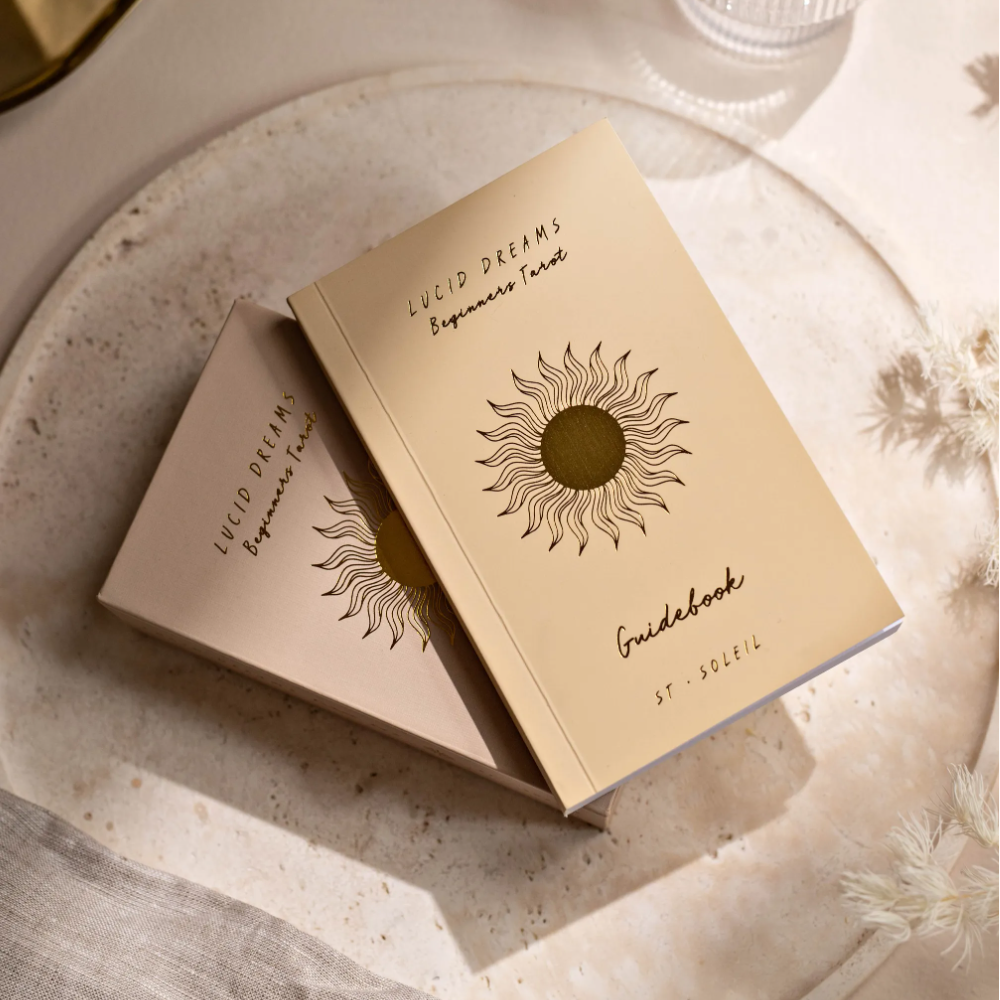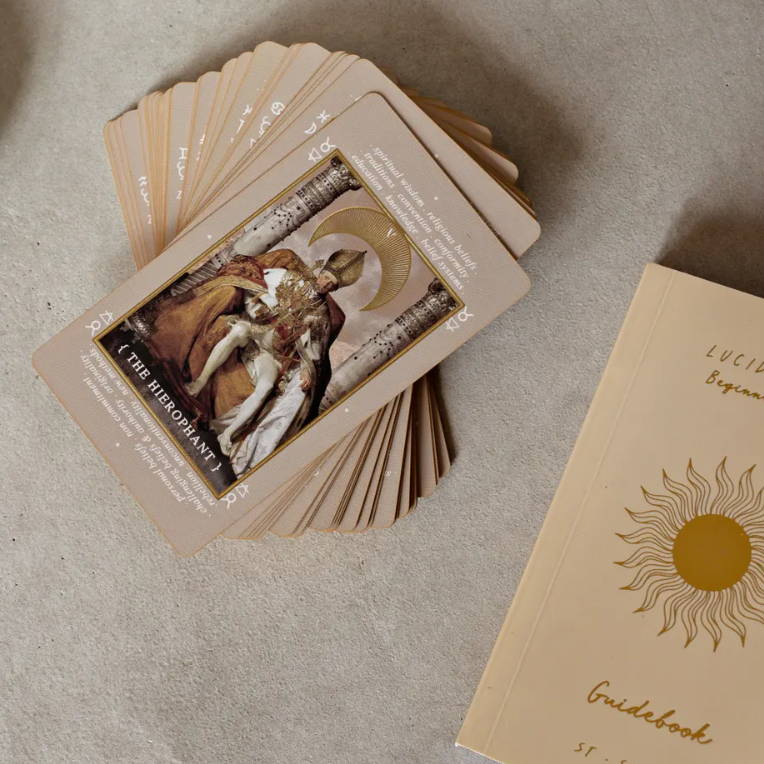 ★★★★ • 'Loved but Well-Kept' References
Gentle, reasonable signs of use




Minimal signs of heavy shuffling

Treated with care and love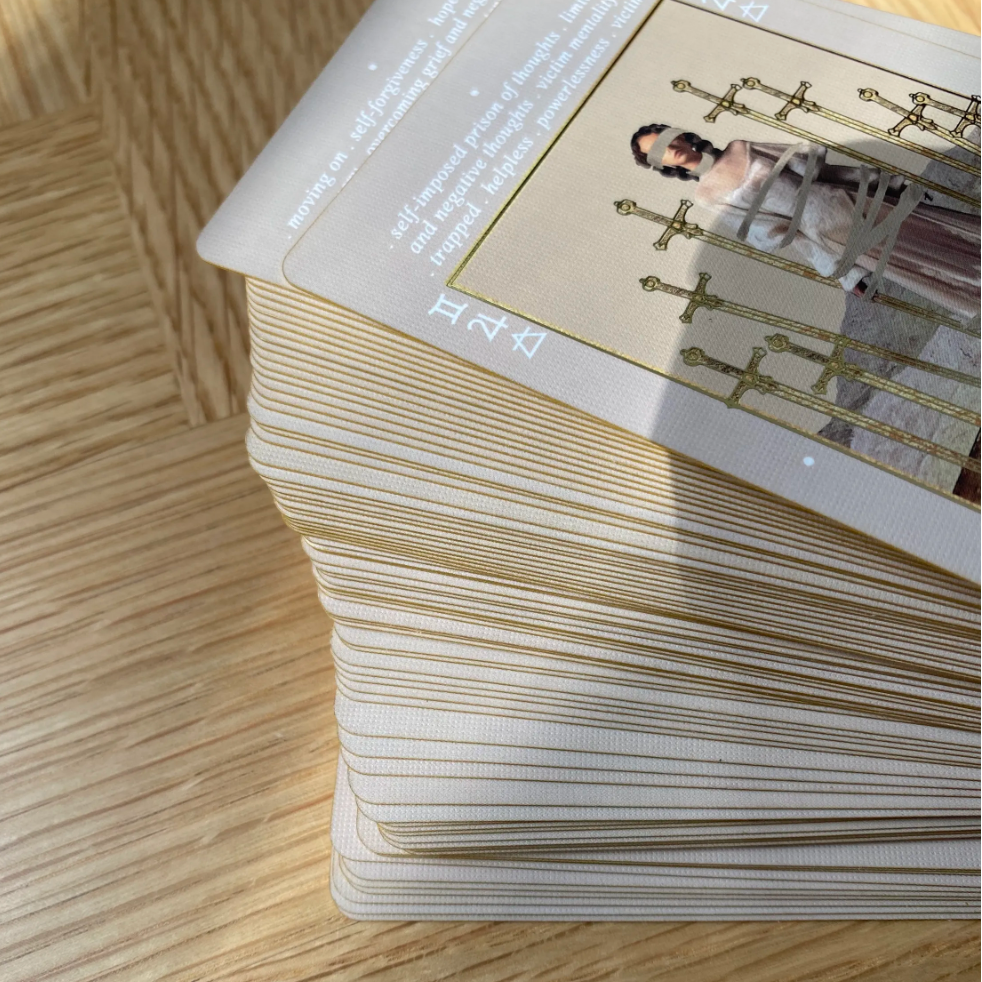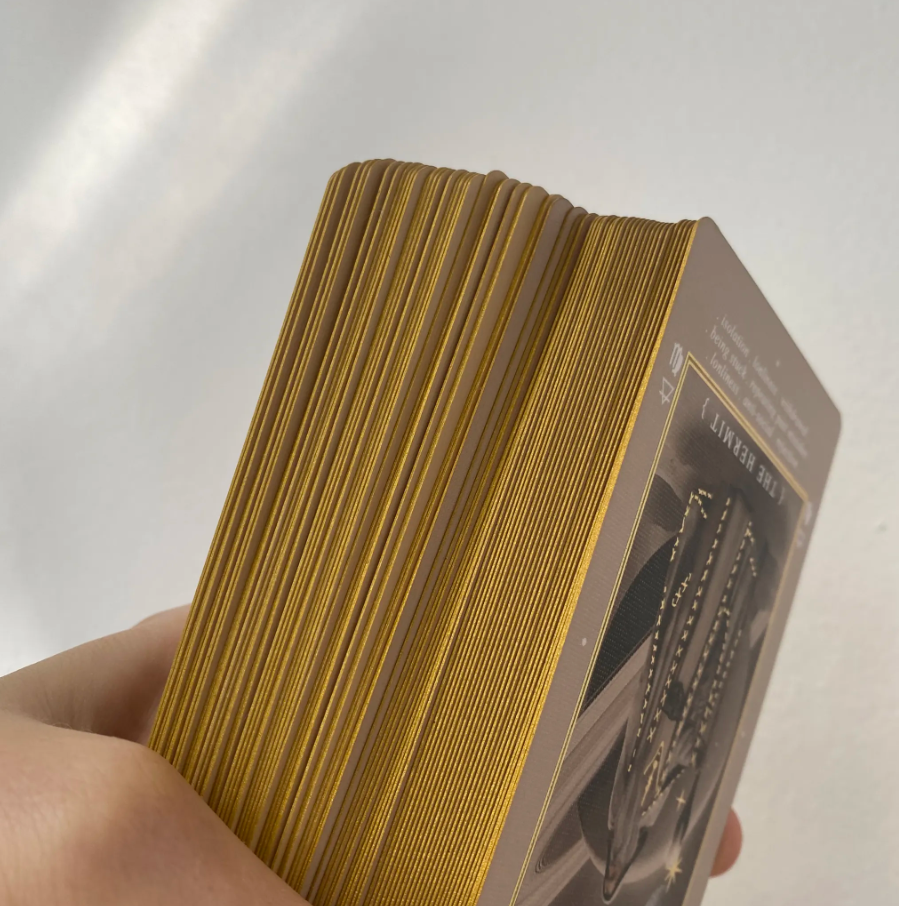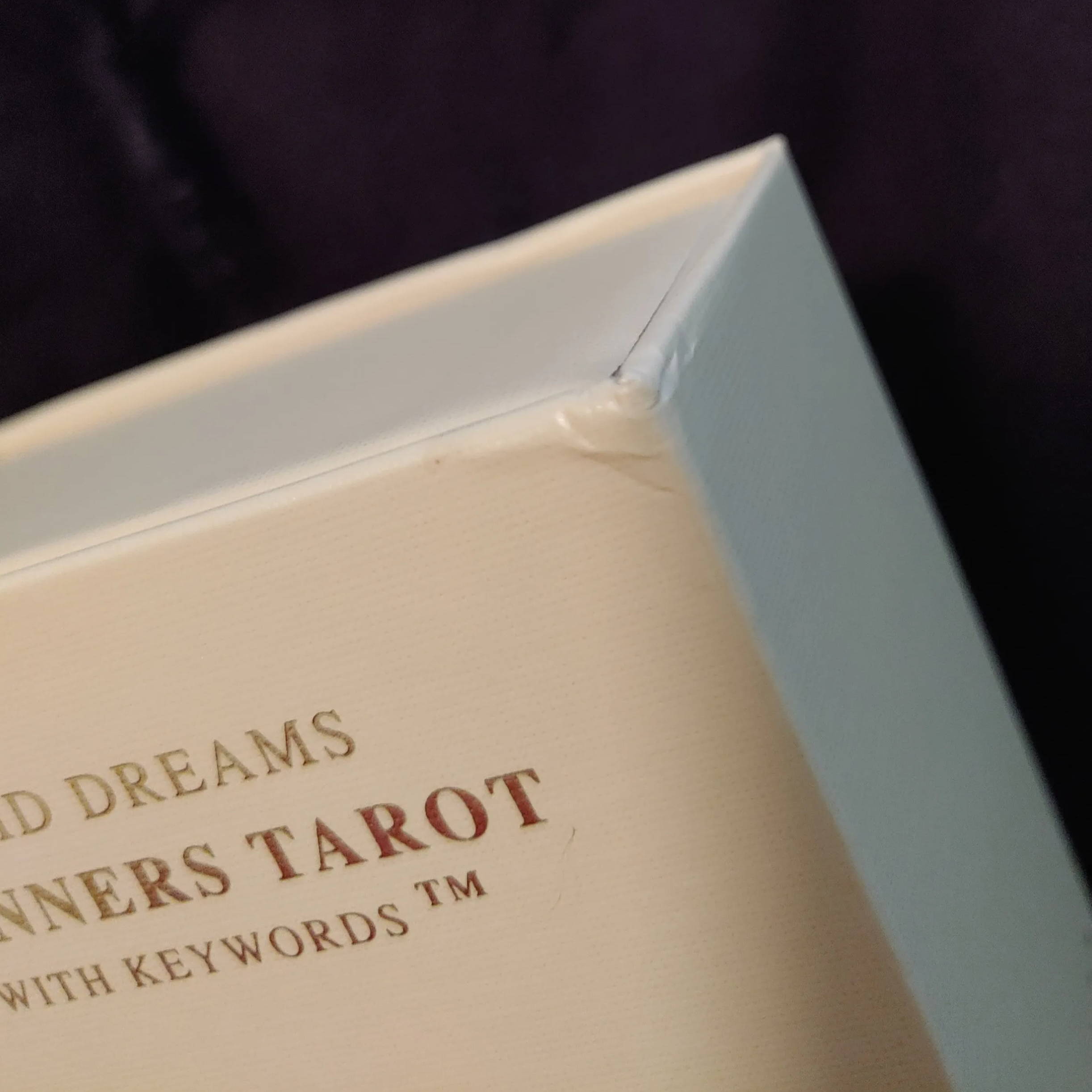 ★★★• 'Well-Used' to 'Heavily Used' References
Visible signs of use such as damage to corners of deck, guidebook or card deck




Heavy signs of shuffling and damage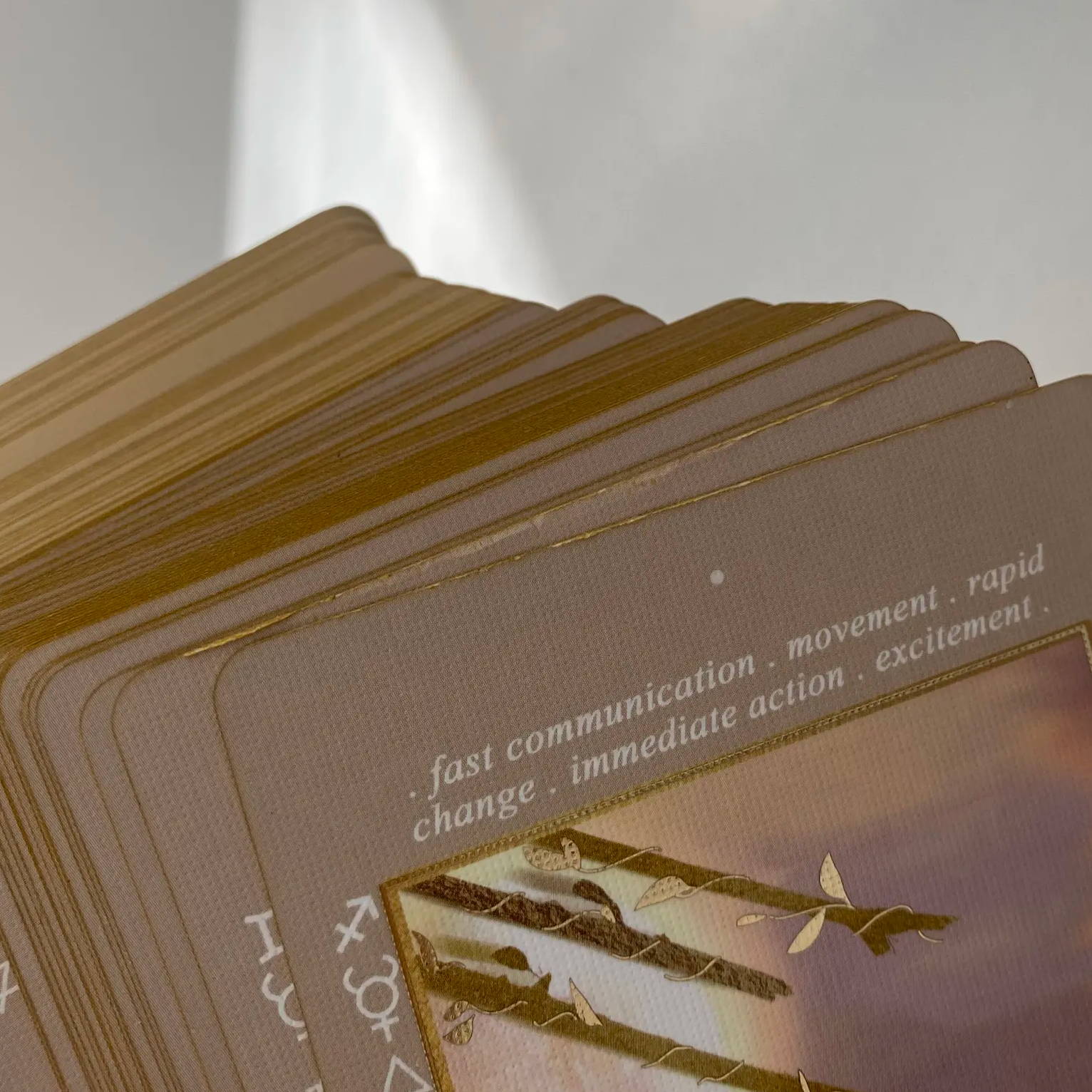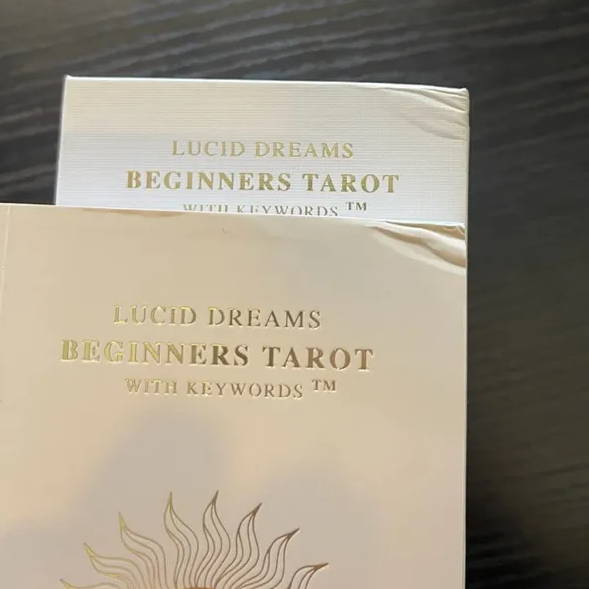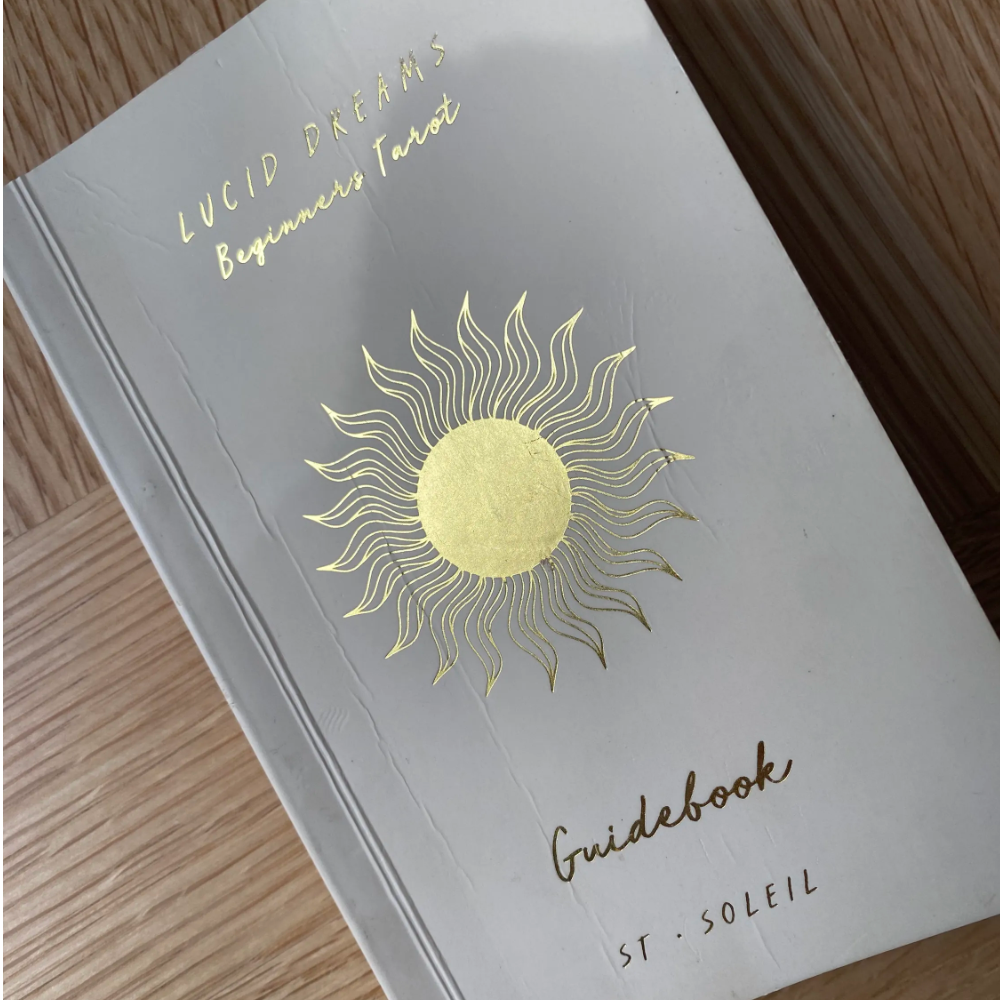 ---