☾ MYSTIC DREAMS TAROT • EARLY BIRD ACCESS ✧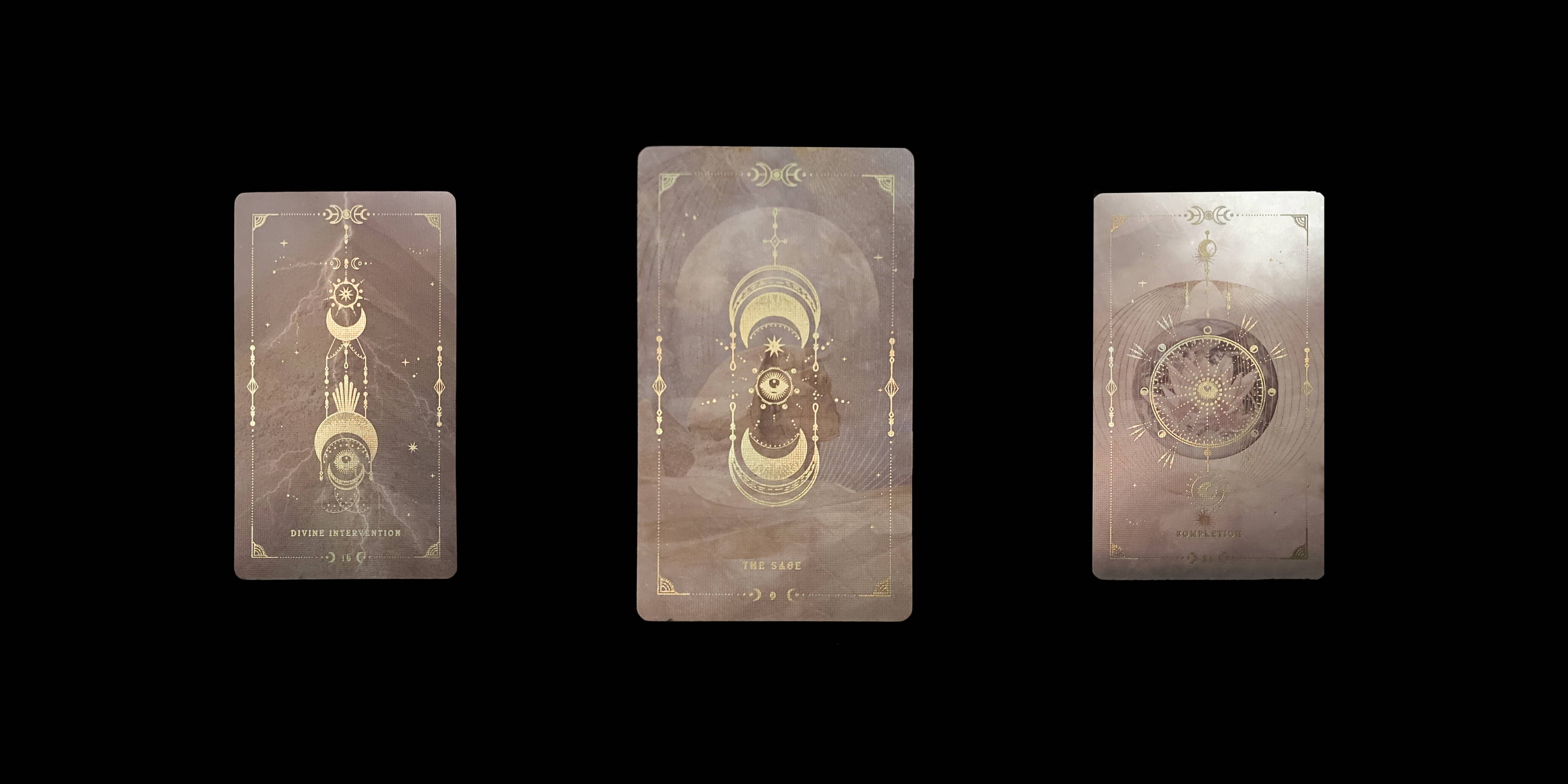 Crafted in small, sustainable runs. There will be Limited Stock.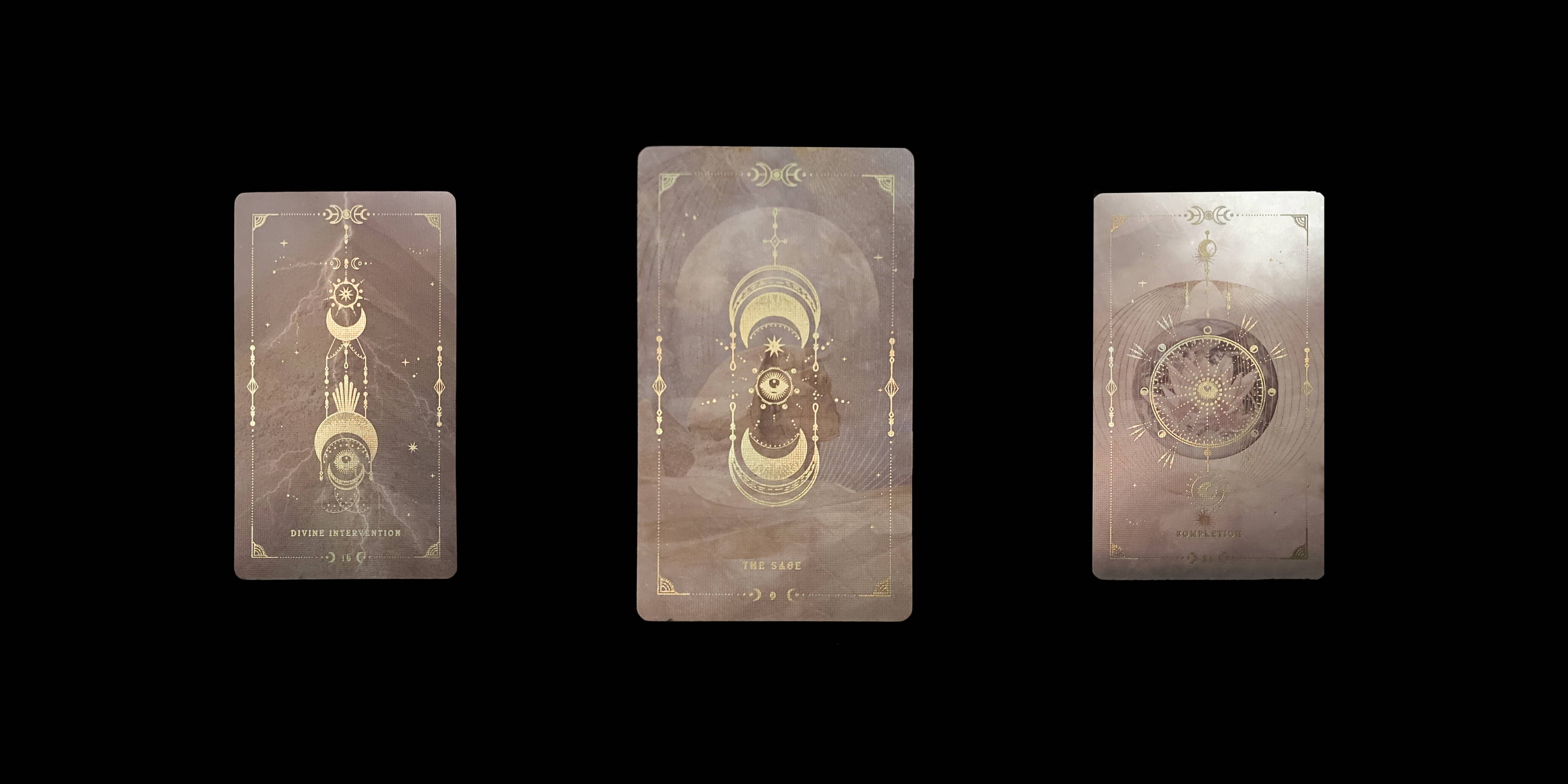 CRAFTED FOR SEASONED PRACTITIONERS FLUENT IN THE LANGUAGE OF THE TAROT (ADVANCED)

EXQUISITE DETAILS, MODERN MYSTIC DESIGN, MULTI-DIMENSIONAL LAYERS AND LIGHT BENDING MOONBEAMS
FOR LOVERS OF ESOTERICISM, MYSTICISM, ANCIENT DREAMSCAPES AND ETHEREAL VISIONS

• INTUITIVE MYSTERY GIFT. VALUED AT ~ $20 - 30 USD • EXCLUSIVE TO PRE-ORDERS •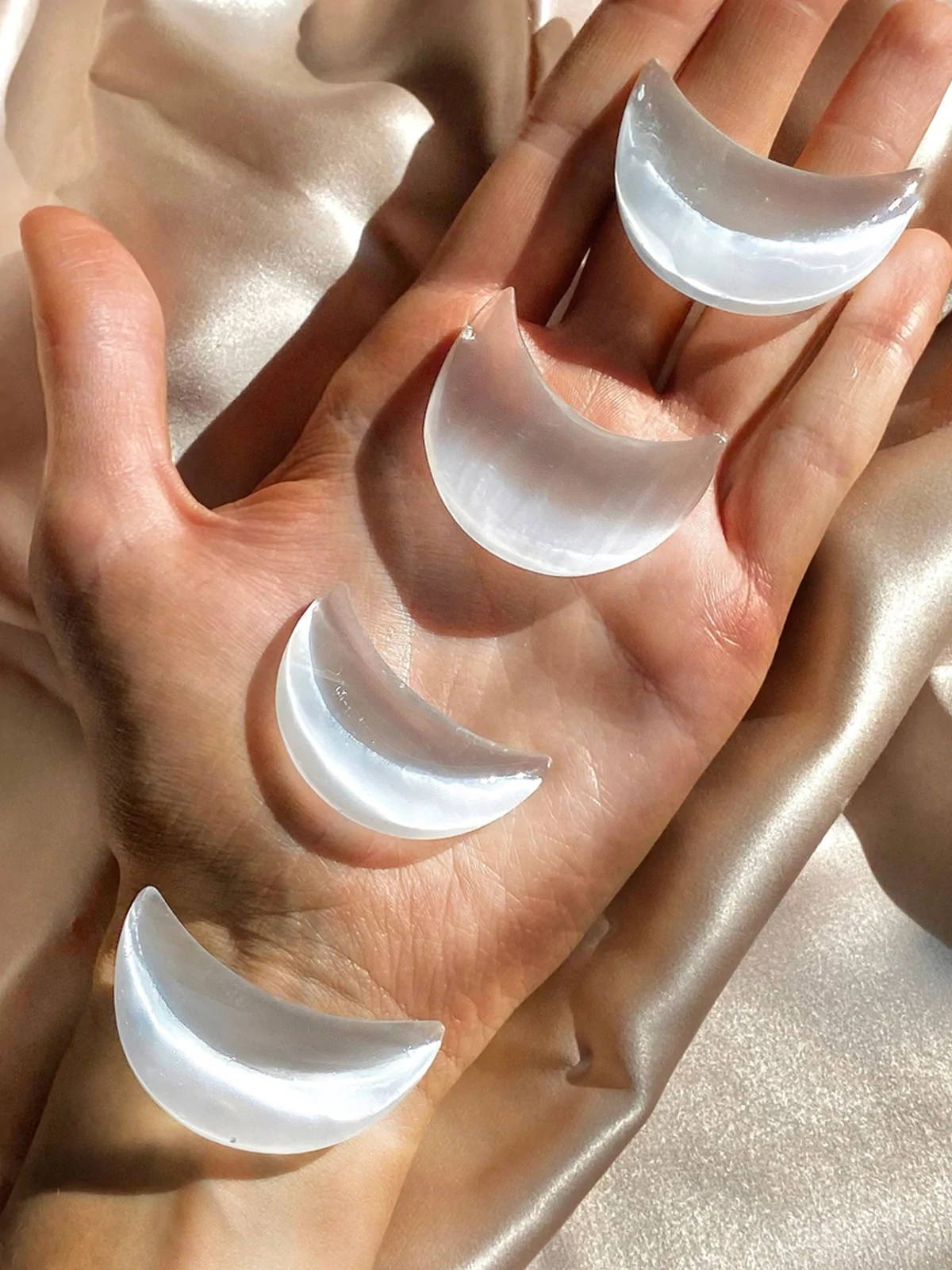 𓁹 The Next Step on your Tarot Journey 𓁹
𓁹
The Next Step on your Tarot Journey
Enveloped in golden rays of warm light, 'Mystic Dreams' invites us into the multiple dimensions that lay beyond. An analogous exploration of the way light can be bent, our visions refracted and kaleidoscopes of ethereal wisdom pivoted into view.
Crafted with powerful motifs of Isis - the goddess of motherhood, magic, fertility and rebirth - the Lotus Flower of awakening, both Ancient Greek and Egyptian monolithic structures and beyond...
"Your body is a Sacred Temple
to a Universe that lay within
A sky full of stars and
moon dust that dances across your skin
You're alive with the magic of cosmic
galaxies swirling in your mind
A heart full of Mystic Dreams that
seeks all you long to find"
~ St Soleil.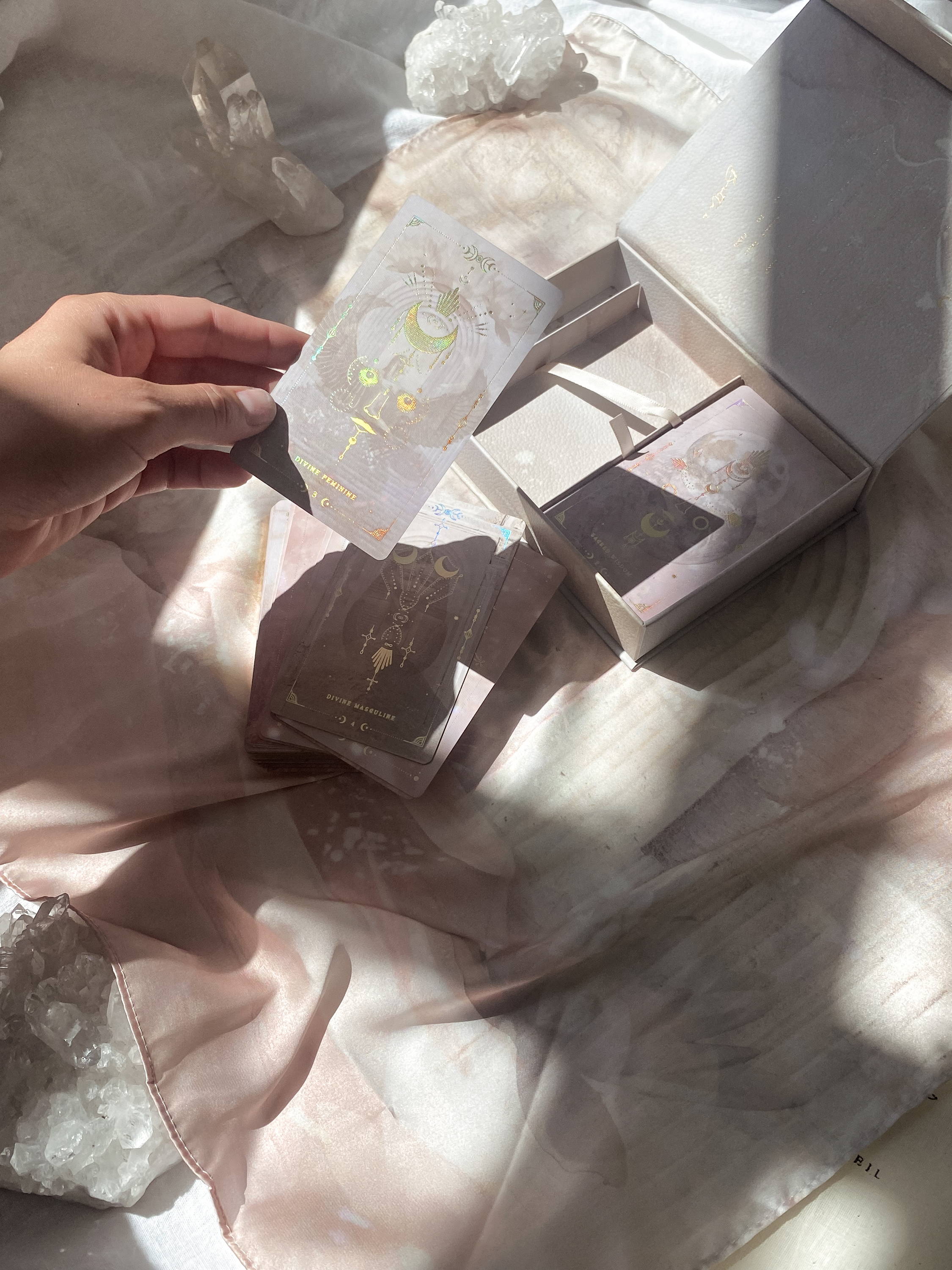 A CONSIDERED BUNDLE SET, CRAFTED FOR YOUR JOURNEY AHEAD.
✧ KEEPSAKE CARD BOX WITH 3 COMPARTMENTS
✧ 78 CARD TAROT DECK*
✧ VEGAN SILK TAROT CLOTH WITH MYSTIC VISIONS
✧ SMALL AURA QUARTZ CRYSTAL FOR ETHEREAL CONNECTION
✧ ORGANIC COTTON DUST BAG FOR SAFE KEEPING
*NO GUIDEBOOK ( CRAFTED FOR ADVANCED PRACTITIONERS )
LUXE LINEN CARD STOCK / HOLOGRAPHIC RAINBOW FOILED CARD DESIGNS / MOONBEAM RAINBOW FOILED CARD EDGES / CRAFTED WITH FSC SUSTAINABLE PAPER
GENDER NEUTRAL CARDS AND SOME NEW CARD TITLES EXCLUSIVE TO OUR TAROT DECK*
EXAMPLES:
KING → RULER (MASCULINE ENERGY)
QUEEN → SOVEREIGN (FEMININE ENERGY)
PAGE OF CUPS → SEEKER OF CHALICES

THE TOWER → DIVINE INTERVENTION
THE LOVERS → DIVINE UNION
THE HIGH PRIESTESS → THE SAGE

*{Channeled cosmic downloads by ST SOLEIL founder}
VEGAN SILK / 50 X 50 CM / METALLIC GOLD THREAD ST SOLEIL LABEL / SEMI TRANSPARENT