☾ DREAM JOURNAL ✧ EXCLUSIVE PRE-ACCESS ✧ SAY HELLO TO OUR GORGEOUS NEW 'DREAM JOURNAL'. CREATED TO BRIDGE THE SACRED WORLDS OF WAKE AND UNCONCSCIOUS DREAMS.
Limited Stock. Crafted in small, sustainable runs.

CRAFTED WITH INTENTION TO JOURNAL AND EXPLORE BEYOND THE UNCONSCIOUS MIND
CONNECT TO THE DEEPER REALMS OF DREAMSTATE & THE SUBCONSCIOUS
UNLOCK MAGIC IN YOUR LIFE WITH SYMBOLS, MOTIFS, THEMES AND SELF-REFLECTION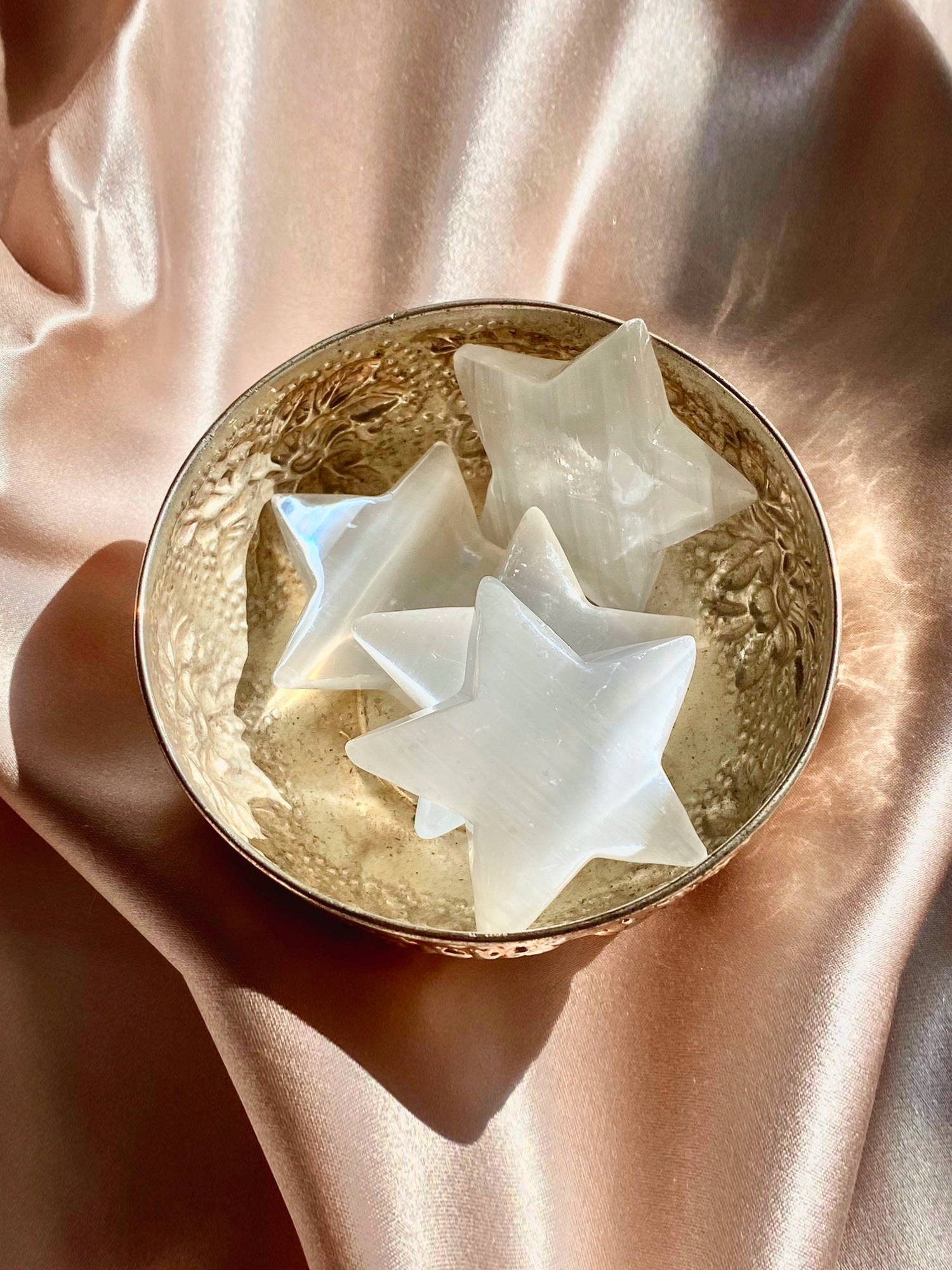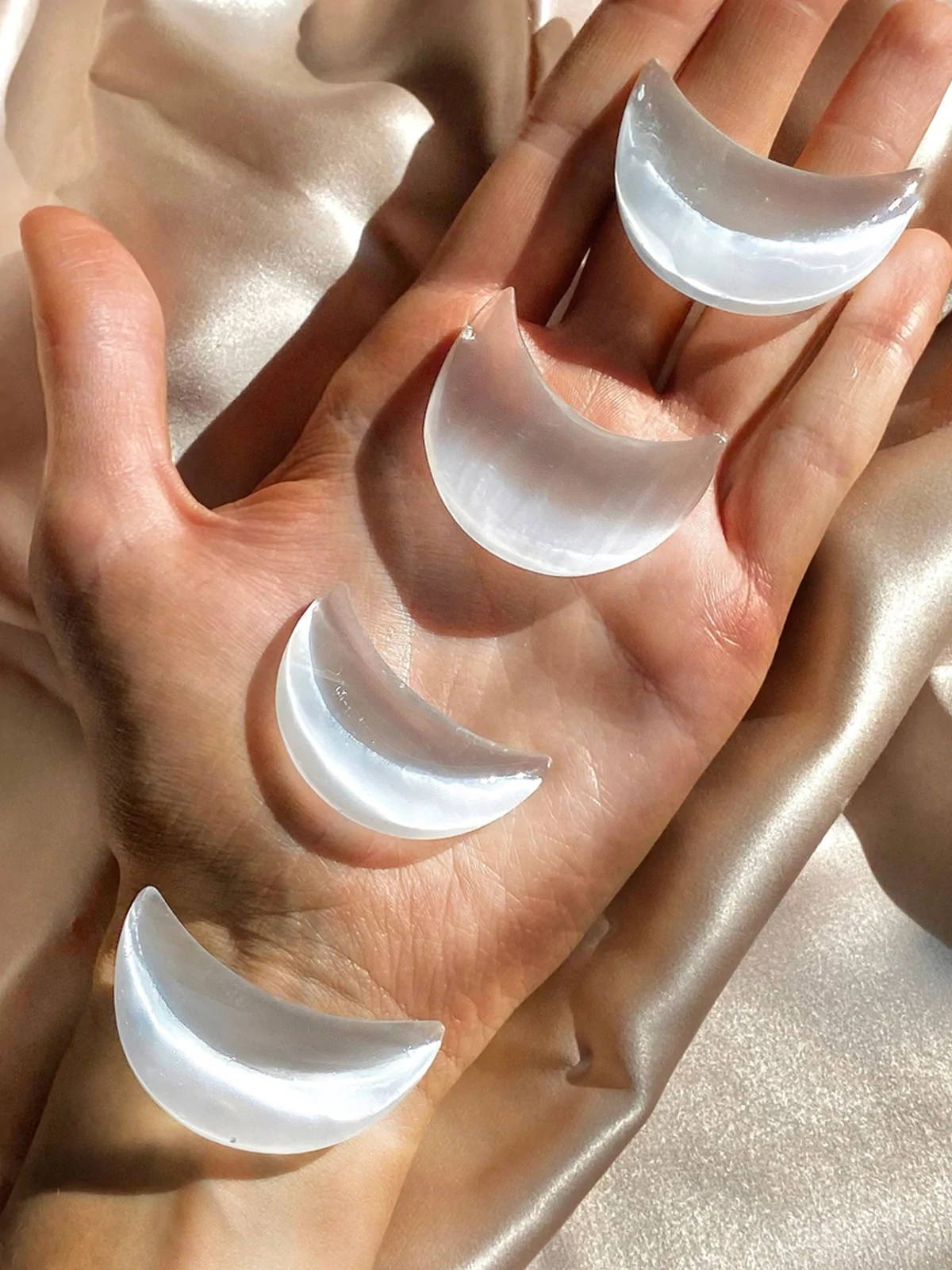 MYSTERY GIFT OF: SELENITE CRYSTAL MOON OR STAR • CLEAR QUARTZ CRYSTAL MOON • MOROCCON QUARTZ GEODE • CLEAR QUARTZ WAND •
---
SIGN UP AT BOTTOM OF THE PAGE →
COLLECT YOUR DREAMS LIKE STARS IN OUR ETHEREAL, VEGAN LEATHER DREAM JOURNAL. BUILD A SACRED BRIDGE BETWEEN THE WAKING WORLD AND MYSTIC REALMS OF THE UNCONSCIOUS.
CAPTURE THE MAGIC OF THE FAR REACHES OF YOUR INNER MIND. DOCUMENT DREAMSCAPES, DECIPHER MEANINGS, RECOGNISE PERSONAL SYMBOLS, RECURRING THEMES, DECODE MESSAGES AND INTEGRATE FOUND WISDOM INTO EARTHLY LIFE.

THE PERFECT COMPANION FOR YOUR BEDSIDE AS YOU WAKE WITH THE DREAMS OF STARS STILL ILLUMINATED IN YOUR EYES.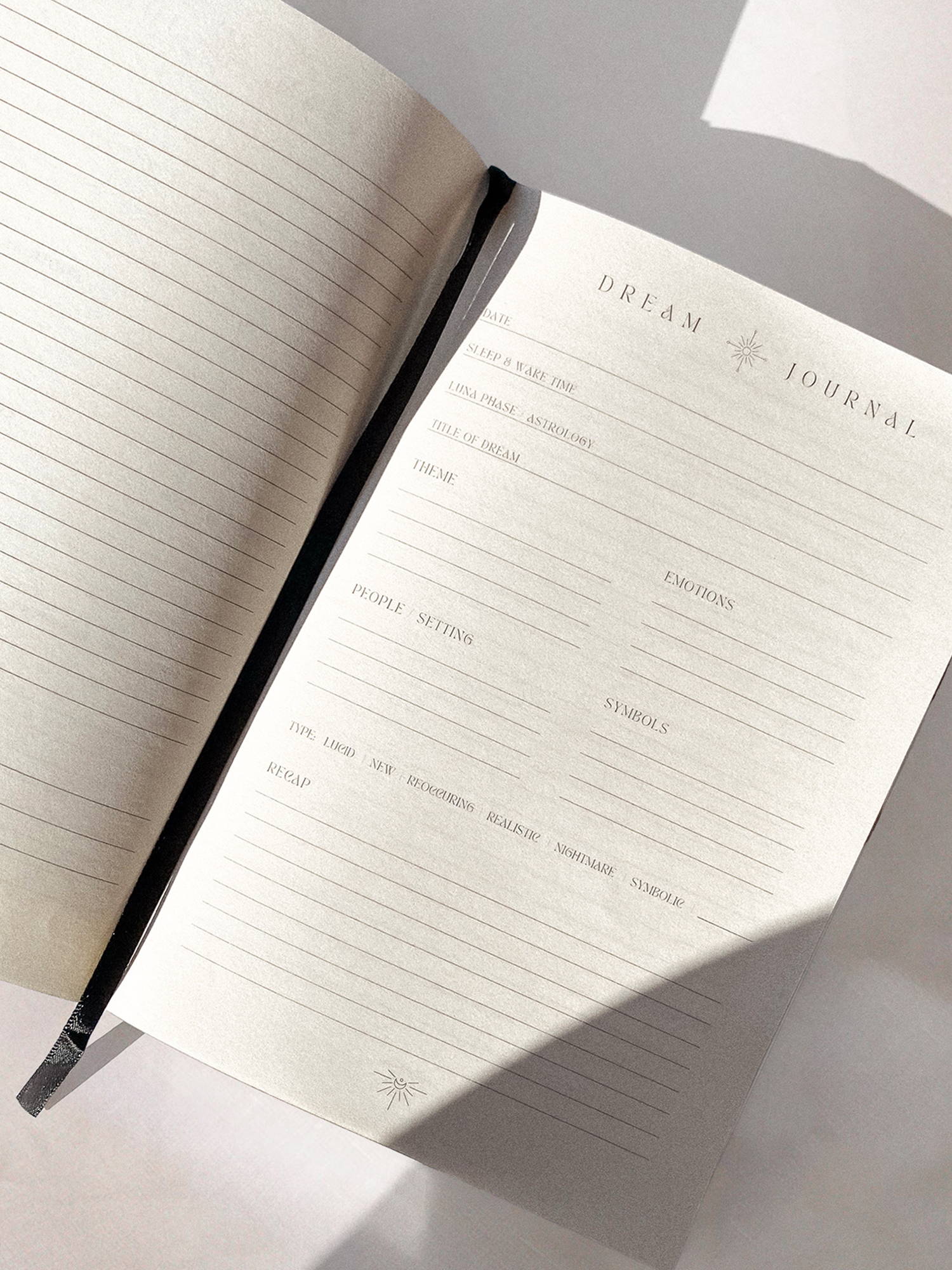 DAILY 2-PAGE SPREAD TO CAPTURE YOUR DREAMS

TAKE A SNAPSHOT OF ASTROLOGY / LUNA PHASES

THEMES, EMOTIONS, PEOPLE / SETTINGS & SYMBOLS

OBSERVE THE TYPES OF DREAM

SPACE FOR A DREAM JOURNEY RECAP


LARGE WRITING SPACE TO CAPTURE YOUR INTERPRETATIONS

POTENT 3 KEY INSIGHTS FROM YOUR DREAM


(TEXTURED) VEGAN LEATHER •
GOLD LEAF DESIGN & GOLD FOIL PAPER EDGES  •
STITCHED SPINE + SATIN BOOK RIBBON  •
SUSTAINABLE FSC RECYCLED PAPER  •
360 SOFT, SMOOTH INNER PAGES  •
VEGAN SUEDE DUST BAG •

A6 SIZE (147x104mm / 5.8x4.1") •